Wednesday 12 January 2011
All the versions of this article: [English] [français]
1. LIVESTOCK BASED FARMING SYSTEMS OF THE ZWELITSHA DISTRICT, FORMER BANTUSTAN OF CISKEI EASTERN CAPE, SOUTH AFRICA: LOGICS, PRACTICES & DYNAMICS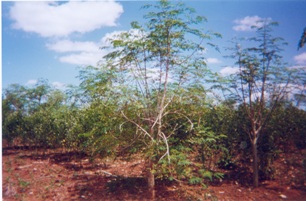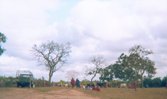 This survey has to be included in a research and development project from CIRAD and ARC. The objective of this study is to describe technical practices used in lifestock management, namely cattle, goats and sheep management in the district of Zwelitsha, in the former bantustan of Ciskei, South Africa. The survey was realized in a new created village, and old one and a private farmers area, where live about 200 tenants. History has a great effect in these practices, by the consequences on natural environment, the livestock and its integration in production systems, which are not the main source of incomes in all the areas. The land is mainly commonly managed, even in the freehold area where fencing operations are rare. Pastures are organized in geographic units, which take in account grazing capacities and homestead distances. We can see via a natural capacity analysis that there are homogeneous vegetation units, which have an influence on pastures ways of use but also the proportion of each type of livestock inside a homestead. Goats or cattle farming are chosen because of those elements, which can have agro-ecological or historical origins. The study of practices can use the effects of constraints that each livestock farmer has to fight with. The external income in a household, especially used in sanitary practices, and the quantity of manpower hands, are the factors of intensification. Land access and land farming allow a farmer to create a treasury and a better use of his livestock functions(fertility, traction), a weakness originated come from the segregation era. Four logics of management can be identified: § A logic of survival, a livestock farming with as less inputs as possible § A logic of "communitarism", where farmers create anti-risks practices inside a community, in order to use its protection. § A logic of social stock, where the stock is a social money account. § A logic of production, the stock will be sold and practices are more intensive in money and labour.
This system may evolve, mainly by securizing land tenures. Land tenure insecurity and the difference between this small-scale agriculture and the proposed "black" commercial and extensive model are the main breaks to this possible evolution.
2 DEVELOPMENT PERSPECTIVES OF THE FARMS IN THE U MINH THƯợNG NATURAL RESERVE BUFFER ZONE, MEKONG DELTA, VIET-NAM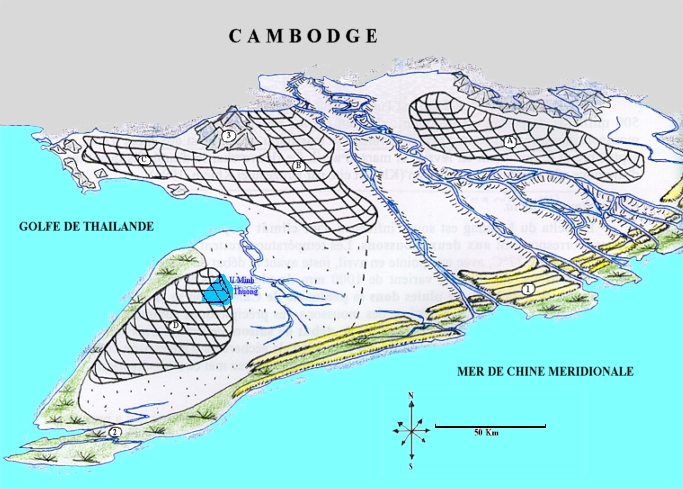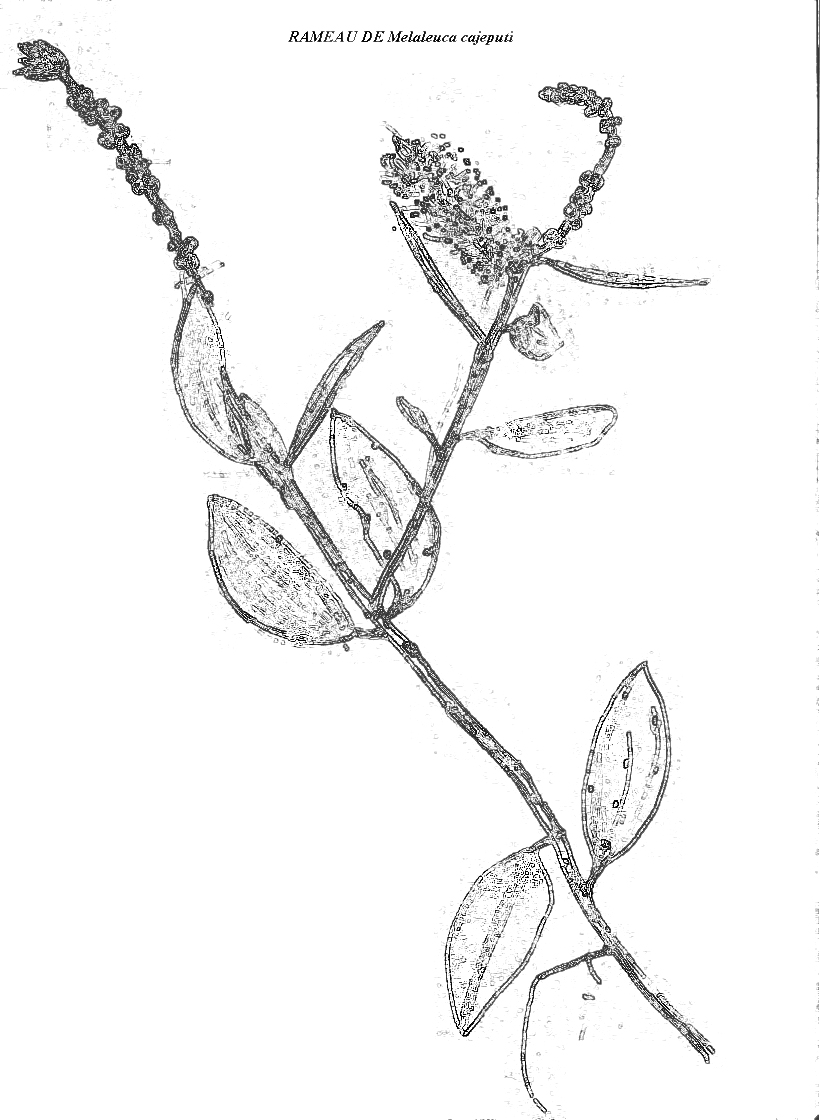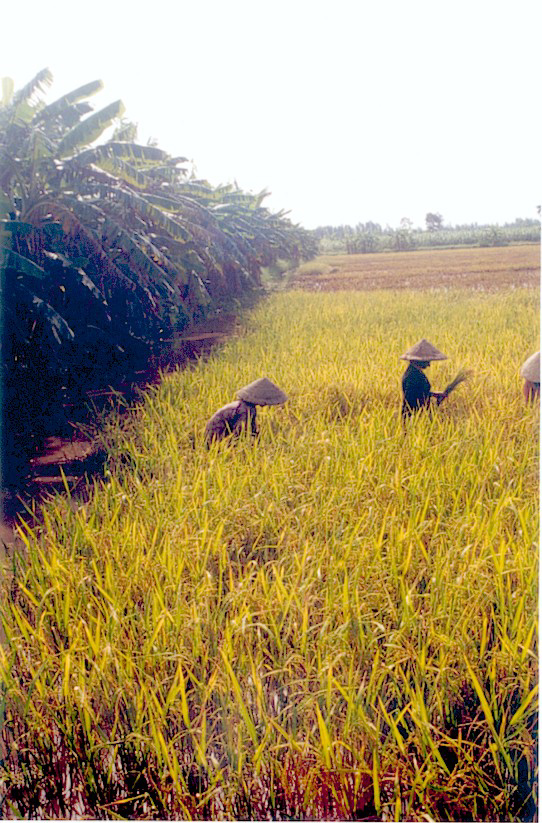 U Minh Thùong is a natural reserve in Mekong Delta (Vietnam). It is a 8,000 ha Melaleuca forest surrounded by a buffer zone of 12 000 ha, where about 3,500 households were settled between 1992 & 1994. This survey should be understood as a support to a development project driven by the NGO CARE, the Department of Agriculture of KienGiang Province and the department of ecology of the University Ho Chi Minh. Our purpose was to analyse the diversity of the agriculture production logics of farmers in the buffer zone. This production is harmed because of harsh agroecological constraints (annual irregular floods, soil toxicity, low elevation subject to submersions) which induce hazardous yields and in some places an impossibility to crop the lot the farmer has received. Those constraints varies extremely in time (fertility losses, various disasters but also toxicity washing by water, drainage) and in space. Therefore, agriculture potentialities can extraordinary vary from a point to an other.
Other juridical and social constraints should be added : depending on the social group the farmer belongs in 1992 (veteran, local authorities and relatives, others), the access to different kind of supports (loans priority, development programs) vary, which create social and economic discrimination.
Finally, the local authorities implemented several very different and strict governmental forestry and agriculture policies, which stop all nonofficial individual or collective regulation to local conditions. The different situation of farmers in the buffer zone force each of them to answer differently to the various development models local authorities have implemented. This creates a new stronger economic discrimination.
3 DEVELOPMENT PERSPECTIVES OF THE PROMOTION & THE DIFFUSION OF MORINGA OLEIFERA, TANGA PROVINCE, UNITED REPUBLIC OF TANZANIA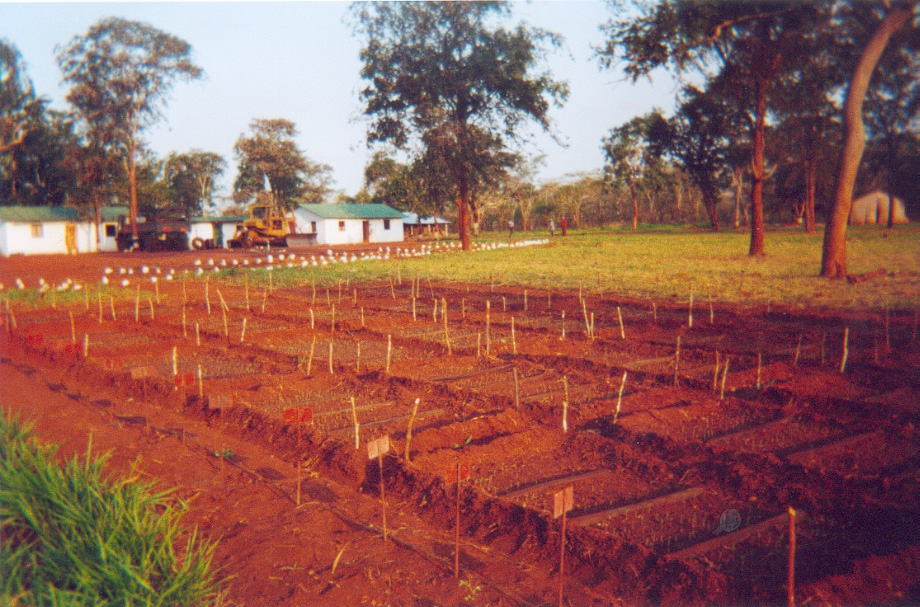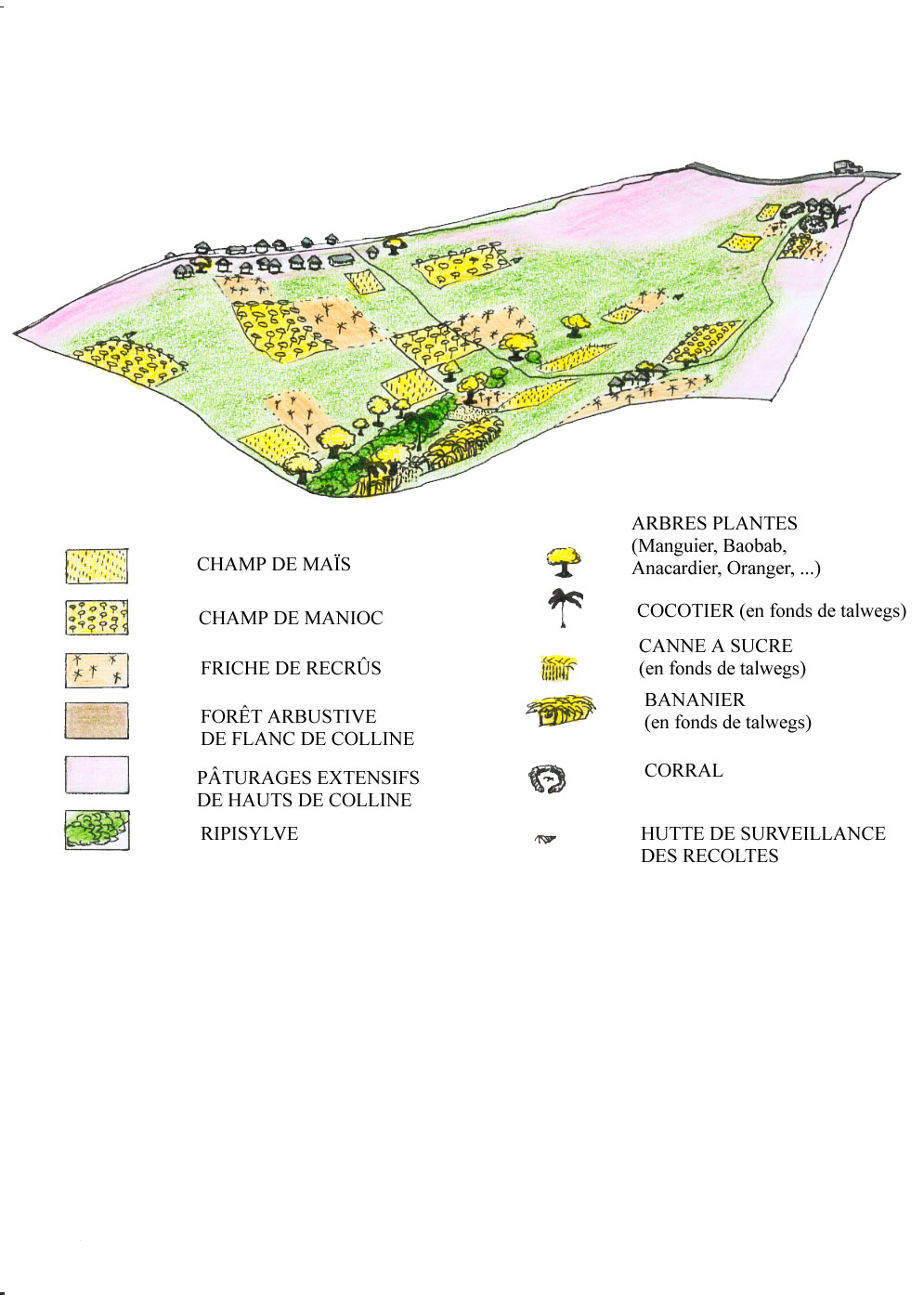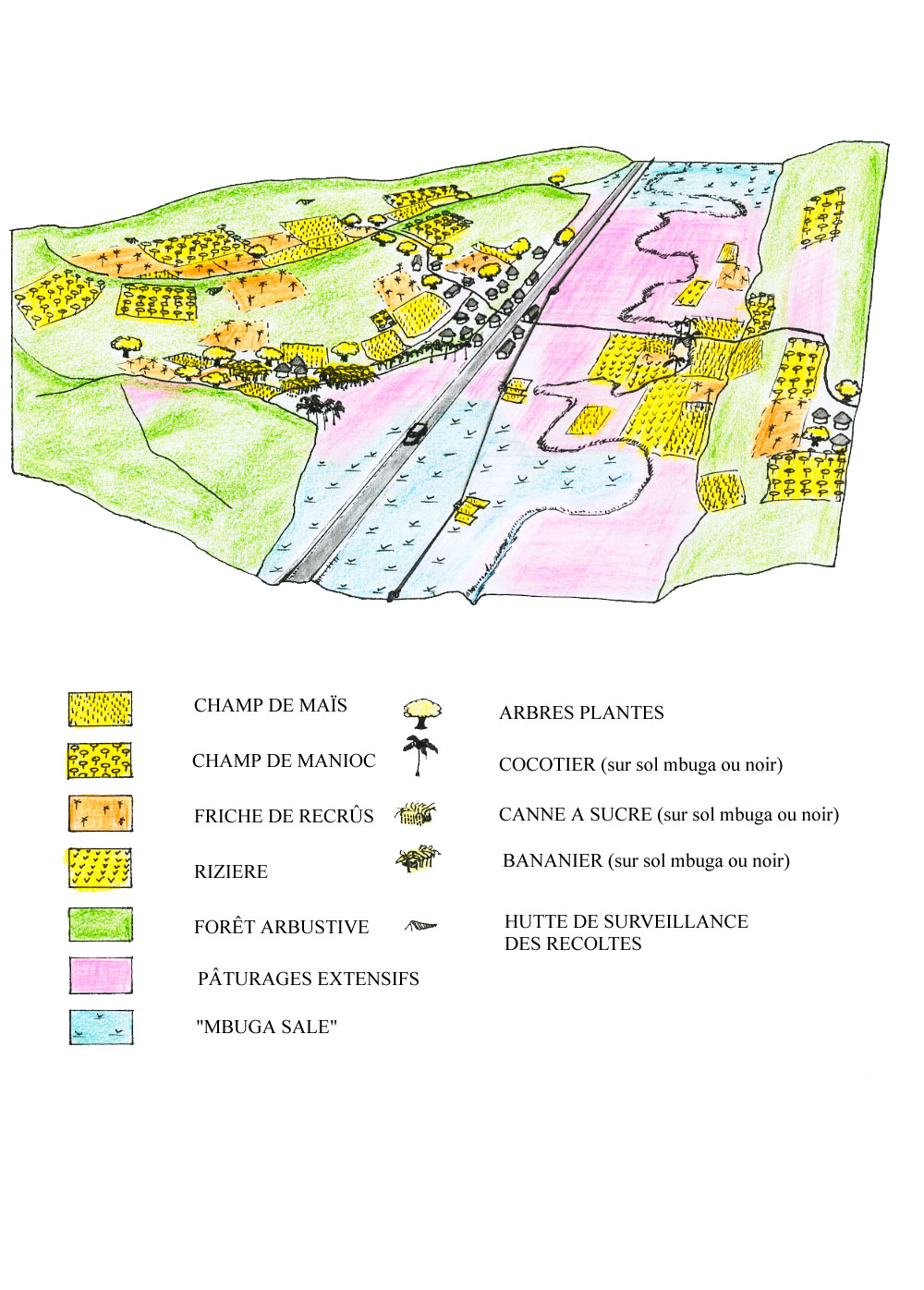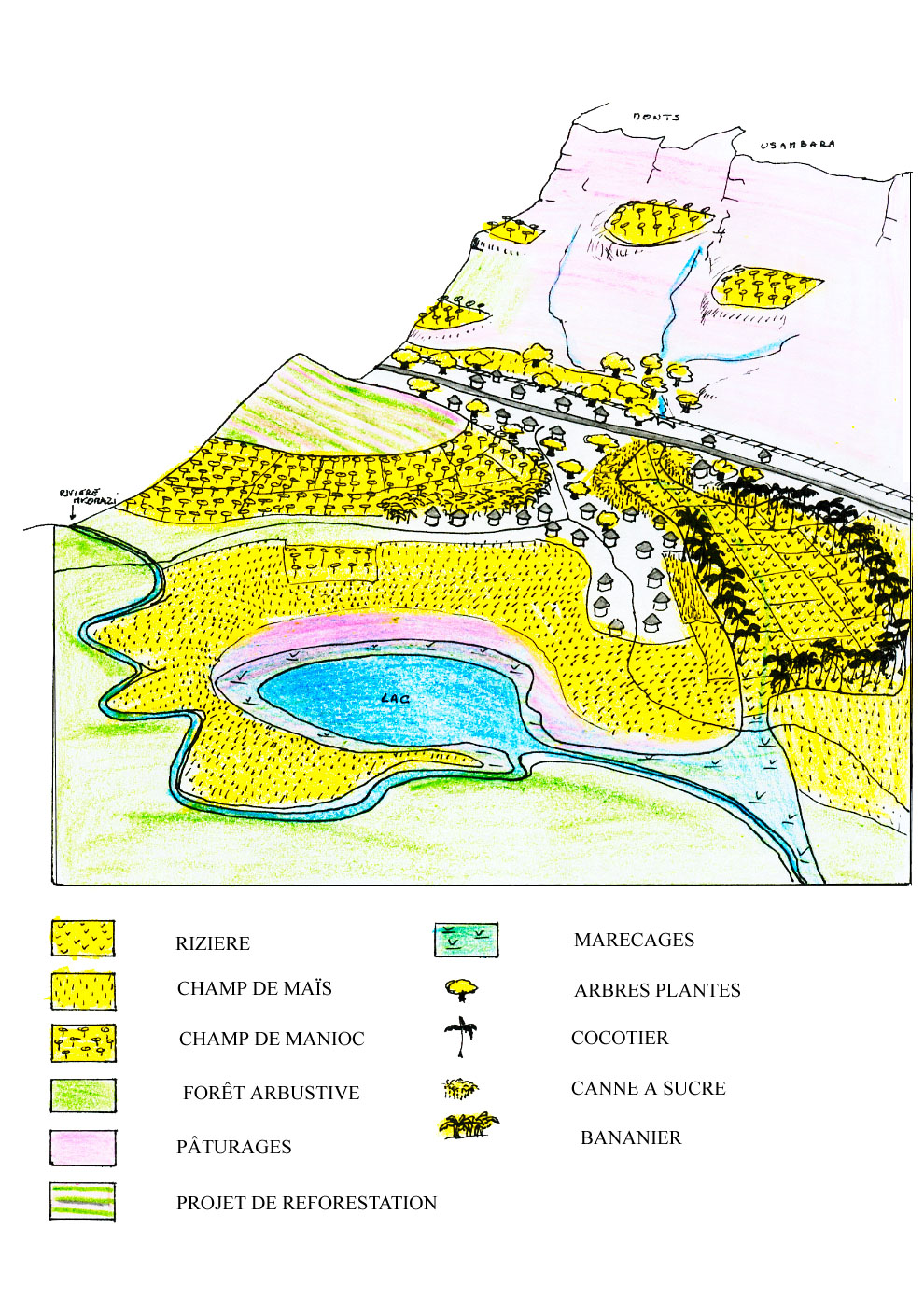 This study is part of an agricultural project initiated in 1997 by a private company, Optima of Africa Tanzania. The company aims to create a supply chain of pods of the Moringa oleifera tree . The seeds from these pods must be crushed to get a press cake which is manufactured into the Phytofloc ™, a cleaning floculent that provides drinkable water. It was not possible to create this suppy chain. The partnership agreement established between the company and the farmers was too burdensome for the farmer on the agricultural calendar and required too much investment in capital and labor. The croping schedule from the company is not used by crop farmers.
The study was limited geographically in the Tanga region, around the axis Korogwe / Handeni, a very diverse area in terms of agro-ecology and socio-economy. The basic crops of the region is maize and cassava. In a context of market network rebuilding, some farmers are returning in fruit production sectors: cashew, mango and orange fruit production are the three most planted trees. We compare them with M. oleifera.
Moringa oleifera is robust and easy to cultivate. Its strong growth, the rate of germination and early fruiting lead on-station to get two crops per year in the first years. Meanxhile, it requires a lot of weeding to fight against weeds and fire. M. oleifera has agro-ecological needs equivalent to orange and cashew trees while mango trees require sites with more water supplies. Under the conditions of the study area, cropping M. oleifera requires more manpower than the three other crops. It poses similar constraints to orange and mango trees for the superimposition of manpower schedules with maize corn. The cashew tree is advantaged for this point. At the price offered by Optima of Africa, Moringa oleifera is less interesting in terms of labor productivity that these three productions, while it is less restrictive than these three productions (ease of transport, storage and preservation). As supply chains of these three products, specific to each production, the organization of the supply M. oleifera chain to build can be established along the the most suitable model, the cashew chain, and can even insert itself into this last chain. we proposed several types of supply networks to answer the needs of the company taking account the road networks, the plant and farm disperison and the costs/benefits of the operations.